Incident Command Training – I-300 Certification and Incident Commander Position

Hosted by: FFAST – Fajer Fire and Safety Technologies, a Division of Fajer Al Shata Contracting Co.
Course Overview:
Join us for a comprehensive Incident Command System (ICS) training program, offering I-300 Intermediate ICS Certification along with the Incident Commander Position Certification. This training is essential for individuals and organizations seeking to enhance their emergency response capabilities, particularly in the energy industry.
Course Dates and Location:
Date: Sunday, November 19th – Thursday, November 23rd, 2023

Time: 8:00 AM – 4:30 PM (Sunday to Wednesday), 8:00 AM – 12:00 PM (Thursday)

Location: Holiday Inn & Suites Hotel, Al Khobar, Kingdom of Saudi Arabia

Course instructed by: Global Incident Command Solutions
Instructors: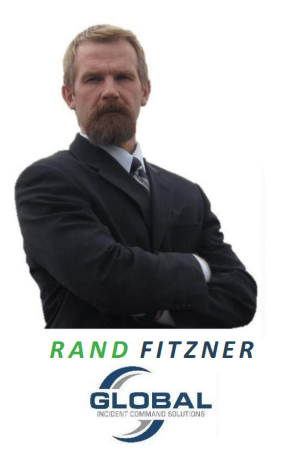 Rand brings an extensive and distinguished career spanning more than three decades in the realm of professional emergency and security management services. His profound expertise has been cultivated through the development, implementation, and steadfast maintenance of emergency and security management programs across diverse global energy industry operations. Rand's sphere of influence has extended across the Middle East, North and South America, Western and Eastern Europe, Australia, and North Africa.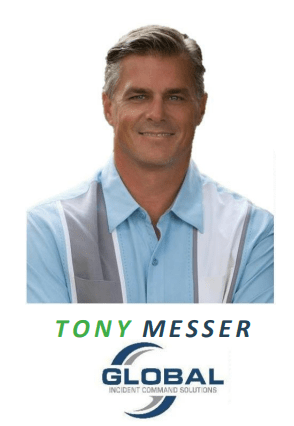 Tony's illustrious career in the emergency management sector spans over three decades, commencing in 1990. During his remarkable journey, he held the esteemed position of President and CEO at a prominent emergency management consulting firm for an impressive 12 years. Prior to this, Tony's journey commenced as a firefighter, where he progressively ascended through a diverse array of roles, culminating in his retirement as the Disaster Services Coordinator for a prominent North American urban center.
Course Highlights:
ICS I-300: This intermediate-level course focuses on expanding incident management, assessment under stressful conditions, setting priorities and objectives, resource management, Unified Command, and demobilization, preparing participants to supervise larger incidents.
Incident Commander Position Specific Certification: Gain the tools and knowledge needed to excel as an Incident Commander for Type 1 incidents, including responsibilities, decision-making in challenging situations, establishing command, communication strategies, and more.
Topics Covered:
ICS Fundamentals
Incident and Event Assessment
Unified Command
Strategic Incident Resource Management
Setting Incident Objectives, Strategies, and Tactics
Demobilization and Transfer of Command
Reactive and Proactive Incident Phase Process
Course Prerequisites:
ICS I-100 and I-200
Qualification Assessment:
Participants will be assessed through classroom contributions and written examinations, leading to the issuance of both I-300 and Incident Commander Position Specific certificates.
Who Can Benefit:

This training is ideal for companies seeking to align with international standards for incident management, especially in the energy sector. Individuals holding these certifications understand how to respond effectively, protect lives, prevent injuries, and maintain their organization's reputation.
Course Agenda:
Each day includes curriculum sessions, roundtable discussions, and lunch breaks.
On the final day, participants will take the ICS I-300 exam, the Incident Commander Position Specific exam, and receive closing remarks and certification issuance.